The world´s only Volvo 240 Group A replica intercooler!

This performance intercooler is developed by do88 which is a replica of the Volvo 240 group A intercooler!

During the 80's Volvo raced in the touring car series (group A) with Volvo 240 Turbo. To participate in group-A class ETC (European Touring Car Championship) it requires that at the car manufacturer makes minimum 500 cars. Those must be available to buy for the public and legal to drive on public roads. 1983 Volvo produced 500 cars named Volvo 242 Turbo Evolution.

These cars were equipped with a German-designed intercooler from Längerer & Reich.
Beautifully designed intercooler tanks with very good air flow.

We have with the latest 3D technology created such identical intercooler tanks as possible. This has been possible because we have been lucky enough to borrow a genuine Volvo 240 group-A intercooler.

Both connections on this intercooler are 71mm (2,75").
| | |
| --- | --- |
| Hose connections:                      | 71mm |
| OEM reference: | 1352717 |
This diagram shows the charge air flow at different pressure drops of do88 performance intercooler: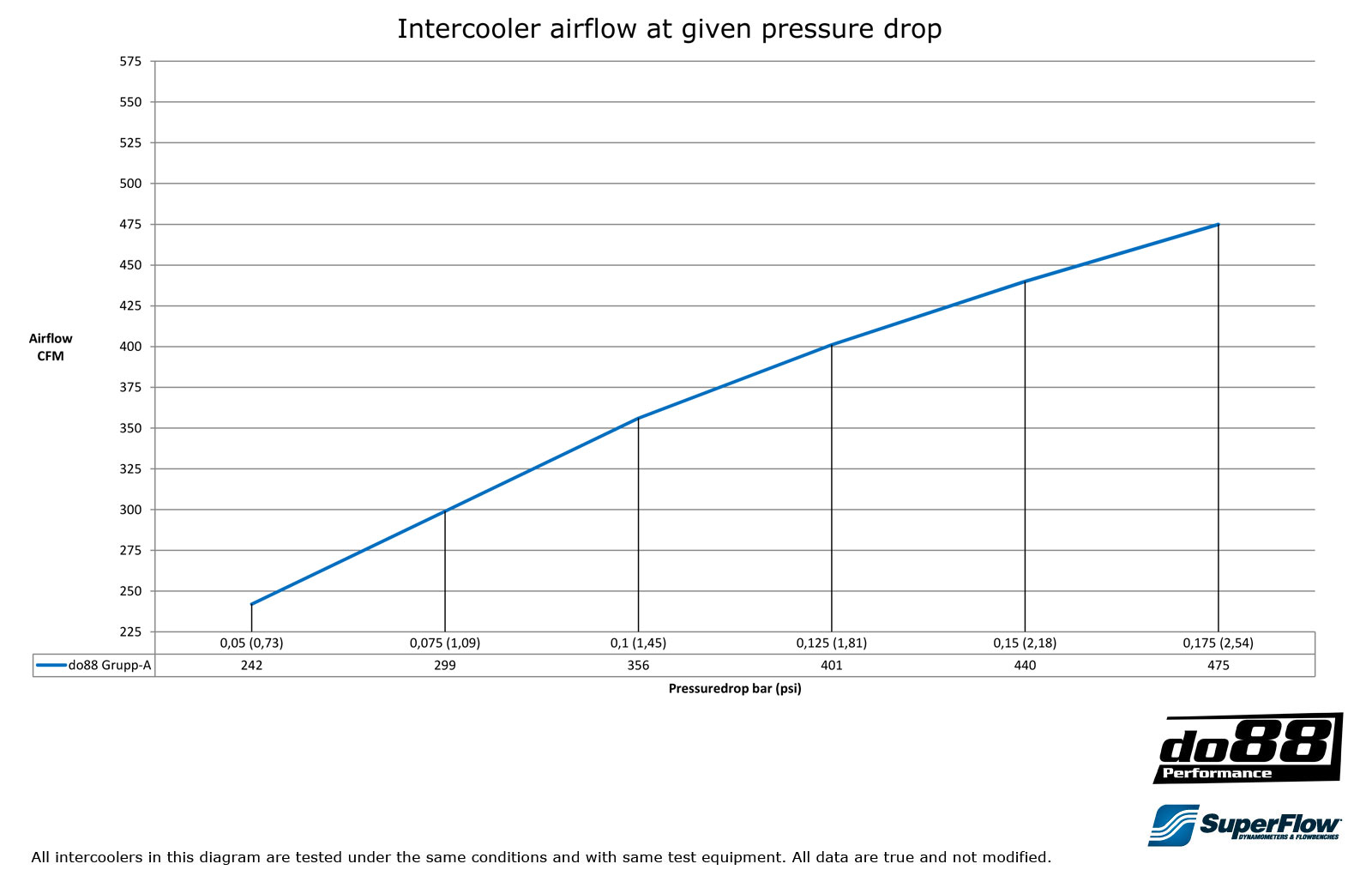 This diagram shows the charge air temperature post do88 performance intercooler: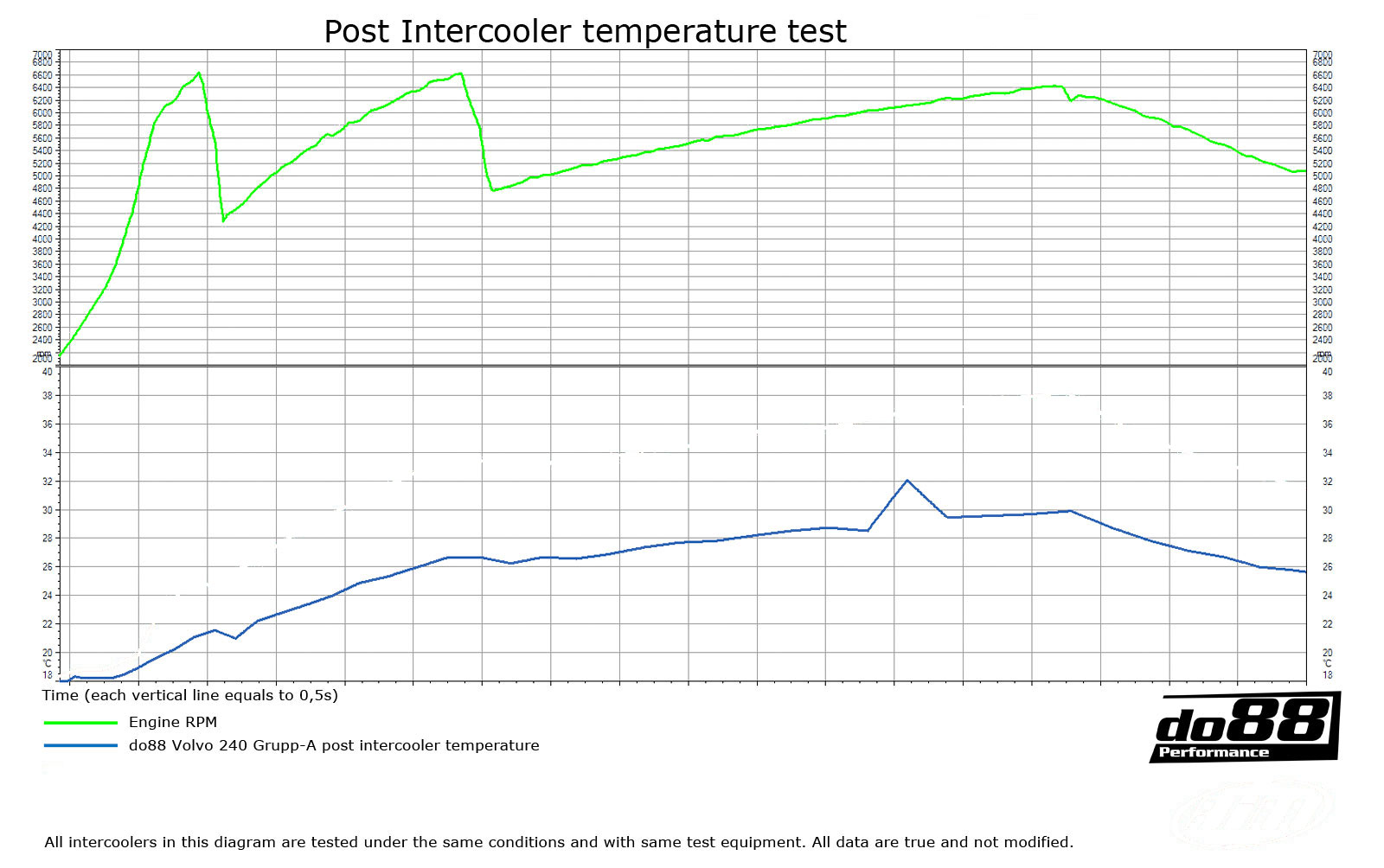 Do you want to read more about Volvo 240 group-A? If so, please visit the best site for Volvo 240 group-A enthusiast:
www.240grupp-a.se